I received my gun and scope yesterday. WOW!!!!! I'm really blown away by it!! It looks just like a classic Rigby! Love the stock and the color is really nice. !!Beautiful job!!! I couldn't be happier!! My Brother In-Law, who recommended you to me, was absolutely blown away also (and I  consider him a "gun aficionado")! I think you will be hearing from him soon to do some work. Thanks a million!! Andy
Wayne,  the first picture I'm sending was at 242 yards with the Trijicon
RMR scope on it and the second bull was at 40 to 60 yards with a second
follow-up shot a 40 yards thanks so much for the rifle it performed awesome.   J.H.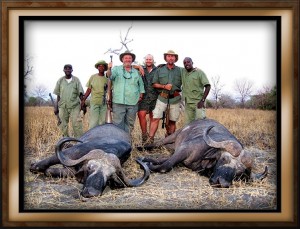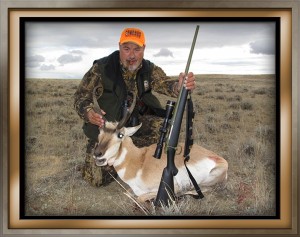 Wayne;
As I emailed a few weeks ago, I purchased a mint AHR in 460wby and finally got to the range today. It was incredible! The stock design absorbed much of the recoil. Even from the bench, a muzzle brake will not be needed at all. Many of my friends had remarked how quickly the gun mounted and how the iron sights came into perfect alignment. My first 2 shots at 50yards using shooting sticks, were just 1/2″ apart; next pair from the bench  were overlapping! A truly great gun and I Iook forward to my next one.
J. H.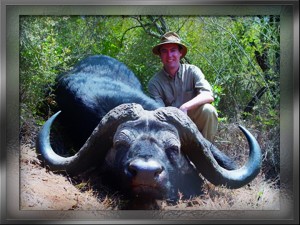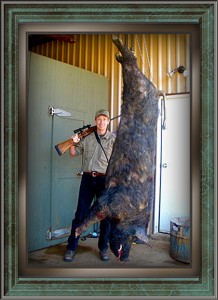 I just wanted to drop you a note on my completed rifle.
It in every way met my expectations. The gun turned out wonderful.
It was more than  hoped for.
Thank you for your fine workmanship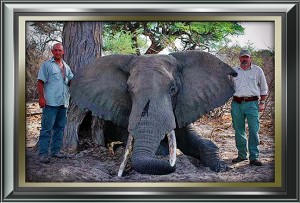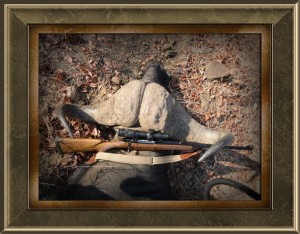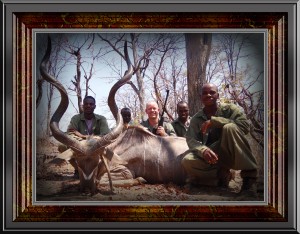 Wayne
I returned from Africa a couple weeks ago.  The 375 Ruger did very well.  Folks were very impressed with the stock and how well the rifle shot.  C.C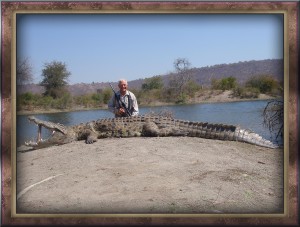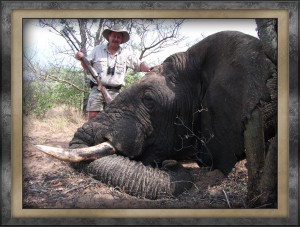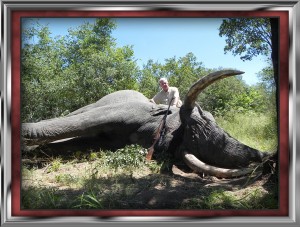 Wayne,  Thanks for a "perfect" rifle. It couldn't have performed better.  Jay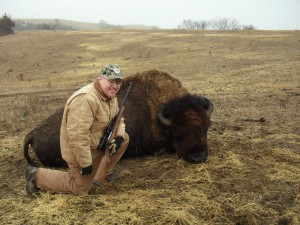 The rifle is everything I hoped it would be and I not only enjoy shooting it, I have absolute confidence in it. While I haven't made it back to Africa, I did use the rifle and 300gr Swift A-Frame hand loads to take a Bison in Nebraska last January (see attached photos). The bison took two shots at about 100 and 75 yards before succumbing. The rifle worked like a charm.  
You're welcome to use the photos and this e-mail as a reference. Again, I couldn't be more pleased with the work you performed and I look forward to sharing photos of a trophy Cape Buffalo with you soon.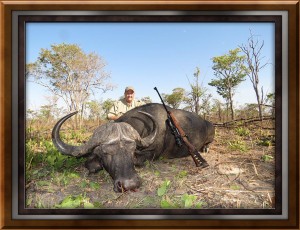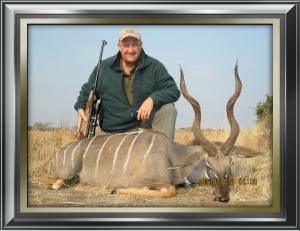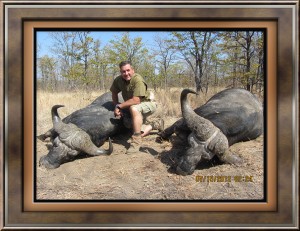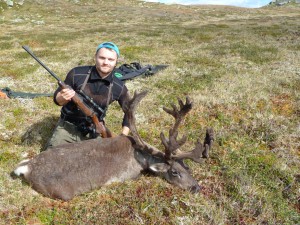 Im happy to tell you my rifle has drawn first blood on the northern peninsula. Its from Hardangervidda National Park ( Where Star wars with the big walkers were filmed!)
And the game is Nordic Wild Caribou! This one was about 150 lbs. One shot to the neck, DRT!
Shot with Barnes TSX 300 grain at around 80 meters! The rifle did its job as you can see!
Feel free to use it on on your site under customer photos!
Best and a merry christmas!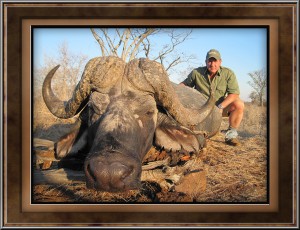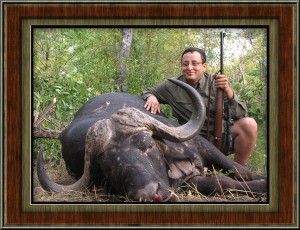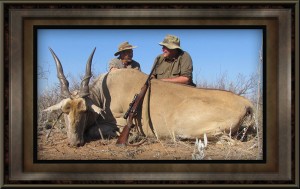 Hi Wayne – Kevin here, Monty and i had fun yesterday chasing Botswana eland.  Here is the result!
I'm impressed with the rifle you built him.
Carried it for a few hours to see how well it did so – this is the test of a fine rifle.  It passed the test just fine.
Monty says many thanks for building him such a fine piece.
Kevin & Monty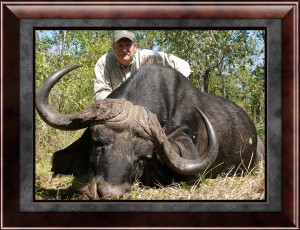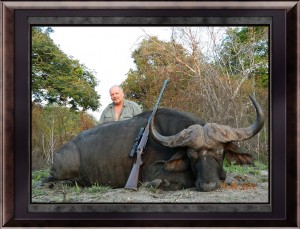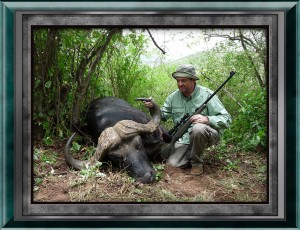 Wayne,
 I want to tell you that I'm extremely happy with the rifle that you built for me! I have never held a rifle that fits me so well or has such fantastic balance. The fiberglass stock is perfectly proportioned to enhance the handling and feel of the rifle. The hooded barrel band front sight and rear express style sight give a real usable set of back up iron sights. The three position safety, the single stage trigger, the Tally quick release scope mounts, the target style barrel crown all add a unique improvement to the rifle. When I consider everything you did, it takes the CZ rifle, which is already a quality rifle, to a whole new level. "World Class" is a term that comes to mind. This rifle gives me all the features I have searched for in my idea of a hunting rifle. I have found my "Holy Grail" of a quality user friendly rifle. You not only put it together but did so with a high level of craftsmanship. I can find no flaws in any part of the work you provided for me. I am amazed in today's economic times to find someone to purchase a product from that lives up to their promises and delivers when you say you will. I want to say "THANK YOU" Wayne. I did manage to shoot five rounds from the rifle this past Sunday. I shot off hand while standing from about sixty yards and all the rounds were less than two inches from each other. This may not impress others, but sure made me proud! I can't wait until I can shoot it from a rest. I hope to save enough money that I can have you build me a second rifle identical to this one, just in a heavier caliber. This rifle weighs 8lbs & 9oz empty with the scope mounted, but seems lighter thanks to the great balance it has.
To say I'm satisfied is an understatement! I'm thrilled with this rifle. Again Wayne "THANK YOU".
James